All-New Jaguar XF Features
-Â Available V6 Supercharged 380 horsepower
- Jaguar Intelligent Aluminum Architecture
- Torque Vectoring
- Intelligent Driveline Dynamics
- Adaptive Surface Response
- Heads Up Display
- Traffic Sign Recognition
- InControl Apps
- Proximity Camera System
- Reverse Traffic Detection
- Lane Keep Assist
- Driver Condition Monitoring
- Panoramic Roof
- Class Leading 5 Year/ 60,000 Mile Warranty
- Complimentary Factory Scheduled Maintenance
- Available in (3) Derivatives XF 3.0 Premium, Prestige and Sport. 
DESIGN

The new XF embodies the latest Jaguar design language with a bold front appearance. A sculpted hood with power bulge in the center and a strong V-shaped line all subtly reminiscent of it's predecessor.The headlights are flushed to the bumper for a sleek,modern and powerful appearance including the J-Blade lit graphic under the quad light design which stays true to Jaguar heritage. A single elegant arch defines the Jaguar XF profile. The new XF features a slightly shorter front overhang for a more poised appearance. A slight drop in beltline increases the depth of window opening which affords more outside visibility. The interior greets the driver with a pulsing start button and incudes the Jaguar signature "Riva Hoop" design. The enhanced spacious cabin features 0.6 inch more rear headroom and 1.1 inches of rear legroom.
ALUMINUM ARCHITECTURE

The Jaguar XF features cutting edge aluminum technology. The XF is built using the new Jaguar Intelligent Aluminum Architecture with lightweight aluminum accounting for 75% of the body structure- from the front suspension to the front of the rear seat. The intensive aluminum monocoque body results in an improvement in body stiffness of 28% for outstanding handling.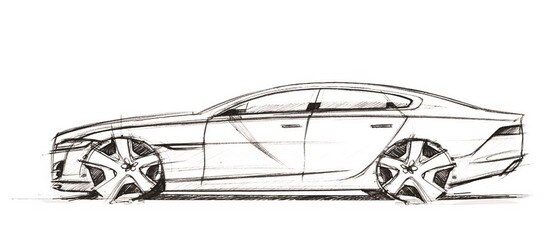 DRIVING DYNAMICS
The new Jaguar XF will be offer two engine versions;Â 
-AJ126 V6 supercharged engine with 340 horsepower
-AJ126 V6 supercharged engine with 380 horsepower
Both engines are available in either rear wheel drive or all-wheel drive configuration. 
Torque Vectoring by Braking ( standard on XF)  provides additional control and cornering precision via targeted rear wheel braking. If the vehicle Electronic Stability Program detects under steer while cornering, the system applies the brake to the inside rear wheel, temporarily shifting torque distribution in favor of the outside wheel and as a result helping rotate the car in the turn, improving cornering and stability. 
Electrically Power- Assisted Steering ( EPAS) allows steering assist to be provided as needed, with more assistance when maneuvering at low speed and more feel at high speed. The built-in intelligence of EPAS electronics compensate for internal friction and provides a quick overall steering ratio with enhanced control and stability. 

IN- CABIN TECHNOLOGY

Configurable Ambient Lighting allows the driver ultimate personalisation with ten different available colors. Jaguar inControl suite of technologies is based around an 8"touchscreen with a new innovative graphical interface. Alternatively InControl Touch Pro offers a 10.2" touchscreen and a 12.3 " TFT instrument cluster. SD-card based navigation system is also available.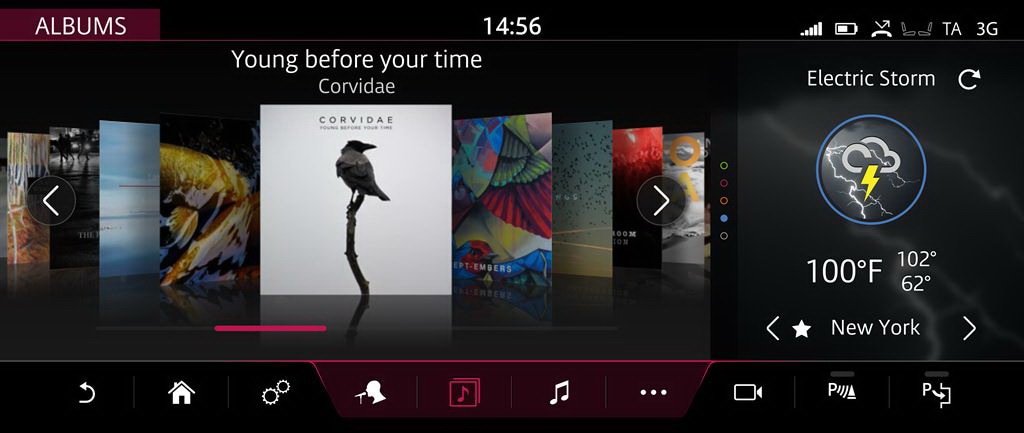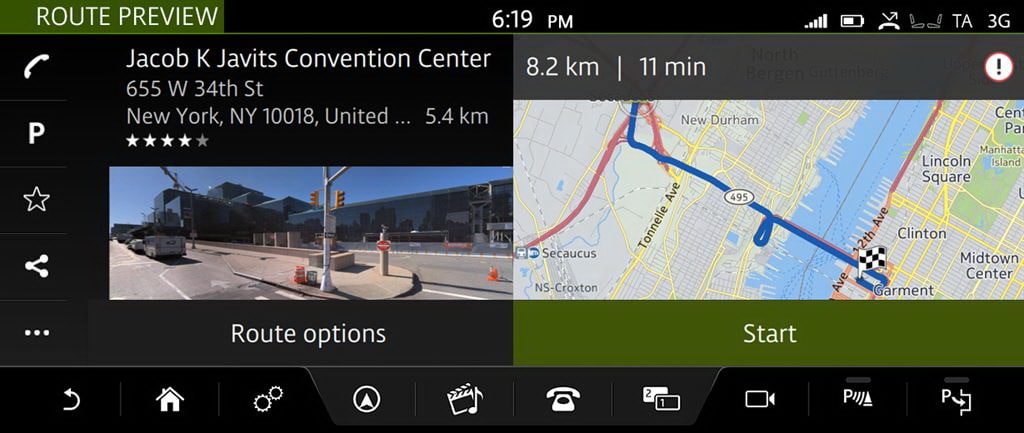 DRIVER ASSISTANCE
Jaguar Adaptive Surface Response Progress Control (ADSR) is designed to help drivers in low and medium grip road conditions by recognizing the differences in surface based on chassis feedback and driver input and controlling the torque applied. 
Jaguar Surface Progress Control ( ASPC) , standard on all Jaguar XF models, maintains consistent level of pull away traction for better vehicle control at low speed. The system maximizes traction by taking readings from various vehicle sensors and then maintains progess at low speed using optimized throttle, gear and ABS inputs. 
Other key features include Lane Keep Assist, Traffic Sign Recognition, Reverse Traffic detection and Driver Condition Monitoring. 
When can you find the All-New 2016 Jaguar XF in Palm Beach?  The fully redesigned Jaguar XF will go on sale in 2016 at Jaguar Palm Beach. When you use the contact form on the right to 
STAY INFORMED we will make sure you are the first to receive updates on the XF including pricing announcements, arrival dates and the reveal in the beautiful Jaguar Palm Beach state-of-the-art showroom in downtown West Palm Beach!