Jaguar I-PACE hits the track
Jaguar I-PACE hits the track! After becoming the first premium manufacturer to enter FIA Formula E Championship, Jaguar has created the world's first production battery electric vehicle race series.
Exclusively featuring Jaguar I-PACE eTrophy racecars, the new all-electric series gives racers of the future a chance to showcase their talent, competing on the world stage in zero-emissions motorsport.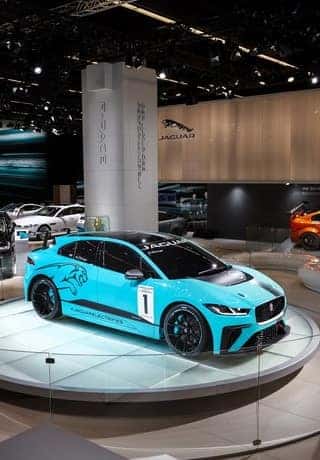 Starting in 2018, the groundbreaking championship will support the launch of the Jaguar I-PACE-Jaguar's highly innovative five seat battery electric sports car which hits the road in the same year.
You can learn more about the exciting and innovative new Jaguar models by contacting Jaguar Palm Beach.