Why is Changing Your Windshield Wiper Fluid Important?
Most people don't give the windshield wiper fluid in the car a second thought until they hit the button and nothing shoots all over the windshield. Then they fill the reservoir with water and repeat the process again at a later time.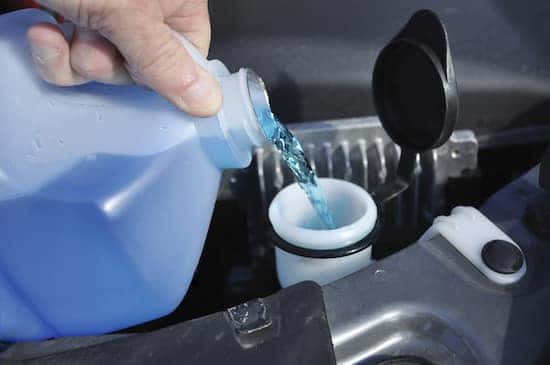 Water in the washer reservoir is a bad thing when the temperatures drop because the entire contents of the tank could freeze. That block of ice can crack the housing or damage the hoses. Regular windshield wiper fluid is designed to work in freezing temperatures and keep your windshield clean. The windshield wiper fluid is made with detergents that are going to break down contaminants on the windshield better than water. Instead of just smearing around that area where there are bird droppings, the windshield wiper fluid cleans the area and removes every trace of debris.