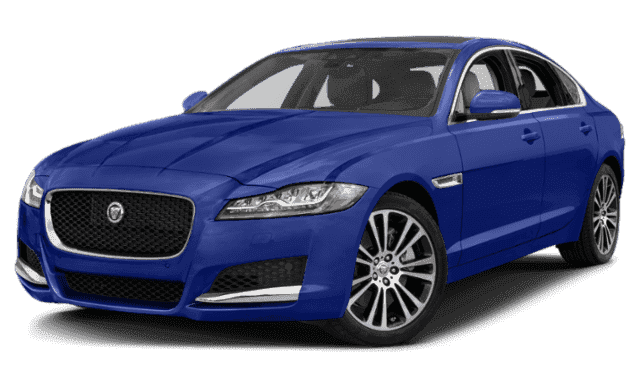 2019 Jaguar XF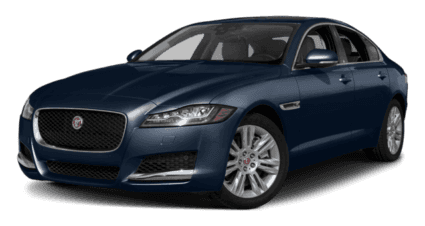 2019 Jaguar XJ
2019 Jaguar XF vs. Jaguar XJ
Boca Raton and Delray Beach drivers looking for a luxury sedan that doesn't compromise on performance can compare the 2019 Jaguar XF vs. Jaguar XJ. Take a look at prices and trim levels, and compare the Jaguar XJ vs. XF performance specs to find out which model has the right combination of what you need. Then visit Jaguar Palm Beach to test drive a new Jaguar XJ for Jaguar XJ for sale!
Jaguar XF vs. Jaguar XJ: Price & Trims
The 2019 XF has a lower starting price, with two different body styles to choose from. There are five XF Sedan trim levels and two XF Sportbrake (wagon-style) trim levels to choose from if you prefer a luxury car with more cargo space. 2019 Jaguar XF Sedan
2019 Jaguar XF Premium Sedan – $49,965 MSRP
2019 Jaguar XF Prestige Sedan – $54,985 MSRP
2019 Jaguar XF 300 Sport Limited Edition Sedan – $63,810 MSRP
2019 Jaguar XF Portfolio Sedan – $67,565 MSRP
2019 Jaguar XF S Sedan – $67,625 MSRP
2019 Jaguar XF Sportbrake
2019 Jaguar XF Prestige Sportbrake – $64,575 MSRP
2019 Jaguar XF S Sportbrake – $71,215 MSRP
The 2019 XJ is a more luxurious model to start off, and has six trim levels in a sedan body style only. Compare it to the XF options, then compare the Jaguar XE vs. Jaguar XF to learn more about the luxury car lineup:
2019 Jaguar XJ R-Sport – $76,000 MSRP
2019 Jaguar XJL Portfolio – $85,500 MSRP
2019 Jaguar XJ50 – $88,200 MSRP
2019 Jaguar XJ Supercharged – $93,900 MSRP
2019 Jaguar XJL Supercharged – $97,200 MSRP
2019 XJR575 – $123,300 MSRP
Performance
If you choose Jaguar in Wellington, it's no question that you'll get great performance and a fun ride. Compare these two models and the performance specs on their starting gasoline engines to get an idea of your options for cruising the streets.2019 Jaguar XF Premium
2.0L 4-Cylinder Turbocharged Engine
247 hp and 269 lb-ft of torque
Rear Wheel Drive (AWD Available)
2019 Jaguar XJ R-Sport
3.0L Supercharged V6 Engine
340 hp and 332 lb-ft of torque
Rear Wheel Drive (AWD Available)
Test Drive Both Models at Jaguar Palm Beach
Explore more features like the Jaguar XF interior to learn more about your options and decide whether to take home a full-size sedan, wagon, or midsize sedan. When you are ready to take home one of these models, check out our new Jaguar specials to save, and contact your local authorized Jaguar retailer for a test drive!
More From Jaguar Palm Beach
Jaguar Palm Beach is proud to announce that, once again, we have been recognized with the Pride of Jaguar Award! Only twelve Jaguar dealers nationwide were honored with the 2022-2023 Pride of Jaguar Award, and, with over 20 Pride of Jaguar Awards to our name, this should stand as further confirmation of our West Palm Beach dealership's commitment…

Have you been asking "How fast is the 2023 Jaguar F-PACE?" or "What is the 2023 Jaguar F-PACE SVR 0-60 acceleration time?" One thing is definitely for certain: The new Jaguar F-PACE will join the "fast car" pantheon! The 2023 Jaguar F-PACE 0-60 acceleration time is impressive no matter which trim level you choose,…

Jaguar, one of the most venerable automotive manufacturers in the world, recently made a big announcement. By 2025, all-electric Jaguars will be the only vehicles available from the famous brand. So how will switching to Jaguar EVs affect the vehicle manufacturer, including its dealerships near Boca Raton, Delray Beach, and the rest of the country? Learn…