While every new Jaguar driving around Palm Beach is a sleek, modern work of art, the nearly 100-year-old brand is steeped in history. You might be wondering who owns Jaguar, who makes Jaguar now, and who has in the past. It all started in Blackpool, England in 1922–find out how a British classic made its way to Boca Raton and Delray Beach today.
Jaguar Is Owned By Tata Motors
Based in Mumbai, Tata Group is India's biggest conglomerate company. Tata Group was founded by "The Father of Indian Industry," Jamsetji Tata, as a trading company in 1868, and the group soon established itself as a technology leader. They opened the first hotel with electricity in India in 1907 and built western India's first hydroelectric plant. In 1908, Tata Group opened the Indian Institute of Science, which still operates in Bangalore as one of the highest-ranked universities in India. One hundred years later, in 2008, Tata Motors purchased Jaguar from Ford.
Who Has Owned Jaguar in the Past?
Follow the growth of Jaguar from manufacturing motorcycle sidecars to the respected and internationally-owned brand it is today:
1922 – Swallow Sidecar Company was founded in Blackpool, England. They later changed their focus to motorcars and changed the name to S.S. Cars Limited.
1935 – S.S. Cars Limited produces the Jaguar SS.
1945 – They changed the company name to Jaguar Cars Limited.
1951 and 1953 – Now-classic Jaguar cars like the Jaguar E-TYPE won the Le Mans 24-Hour Race.
1965 – Jaguar Cars became British Motor Holdings Limited, which would later merge with Leyland Motor Corporation Limited and form British Leyland Motor Corporation.
1975-1984 – British Leyland Motor Corporation became nationalized because of financial difficulties. Jaguar became its own company again in 1984.
1999 – Ford Motors purchased Jaguar.
2008 – After gaining little traction, Ford sold the brand to Tata Group.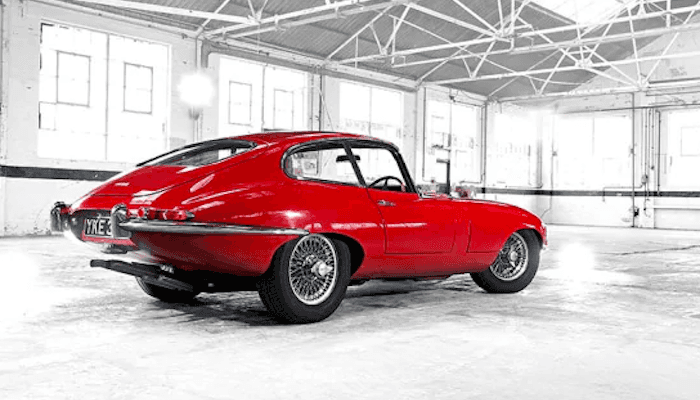 If you own a classic Jaguar made from 1990 and 2008, our Jaguar Heritage Care Department offers services to keep it in top shape!
Who Makes Jaguar?
Even though Jaguar is owned by an India-based company, their designers and manufacturers remain in the United Kingdom. Jaguar is headquartered two hours north of London in Coventry. Two design centers and three manufacturing plants in the U.K. are responsible for producing all new Jaguar cars and SUVs. As has been the case for nearly 100 years, the heart and soul of Jaguar is borne from British style and ingenuity.
Learn More About Jaguar with Jaguar Palm Beach
We're proud to be a part of Jaguar history in the Wellington area. Learn more about the Jaguar brand, its rich heritage, the history of the Jaguar logo, and how it compares to other automotive brands like BMW with Jaguar Palm Beach.