OEM vs. Aftermarket Parts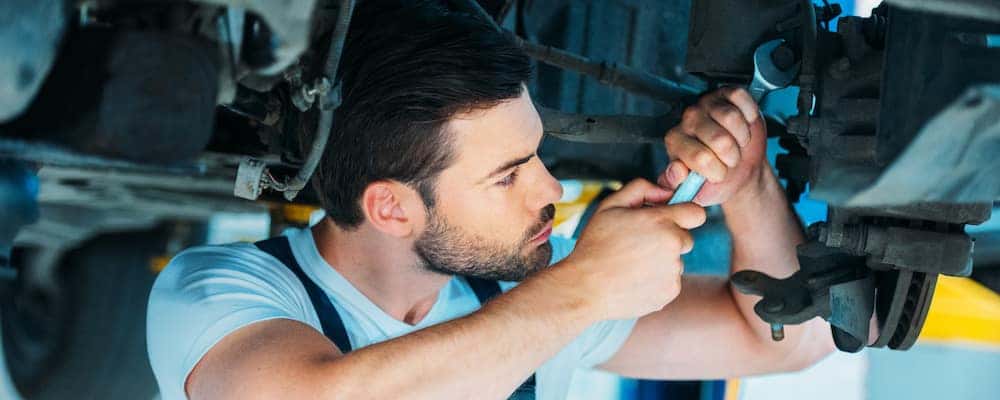 When it's time to take your new vehicle or used vehicle into the repair shop or authorized service center, you'll want to know what type of parts you are getting. Learn the benefits of OEM parts and aftermarket parts at Jaguar Palm Beach and visit our parts center when it's time to get replacement parts for your vehicle in Boca Raton.
Genuine OEM Parts: Pros and Cons
PROS:
If you opt for genuine OEM (original equipment manufacturer) auto parts for your next repair, you are getting parts specifically designed for your vehicle.
These parts will have the best fit and come with the guarantee of the brand.
If your car is repaired with OEM parts, it may have better resale value when it comes time to trade it in or sell it.
Certain replacements done at an authorized dealership with OEM parts are sometimes under warranty, which will save you money.
If you are leasing a model for an authorized retailer, maintenance at the retailer may be covered, where OEM parts will be used.
CONS:
OEM parts may be slightly more expensive, and if your local dealership doesn't have a part in stock it may take longer to get repaired.
If the parts are imported from overseas, they may be more expensive as well.
Aftermarket Parts: Pros and Cons
PROS:
Aftermarket parts sometimes cost less, and if you are replacing basic parts like windshield wipers and floor mats this might be a smart way to save.
If you want to make special mods to your vehicle, like get a body kit or a performance chip, you'll find a variety of aftermarket options.
CONS:
It may be more difficult to find car parts that will have an exact fit to your model, so be aware of product descriptions when you are purchasing.
There is less accountability for quality and durability when it comes to aftermarket parts.
Aftermarket modifications can negatively affect the resale value of your vehicle, unless you find a specific buyer or garage that is interested and that type of modification.
Rely on Jaguar Palm Beach for Genuine OEM Parts
When it's time for replacements and repairs in Wellington and Delray Beach, schedule an appointment at Jaguar Palm Beach. Our Jaguar-trained technicians will expertly address your issues and send you on your way with a good-as-new vehicle. For more automotive advice like what to do when your car is leaking water. In addition, you can also learn more about how to take your Jaguar to the next level with Jaguar accessories.
Learn More at Jaguar Palm Beach
When it's time to take your new vehicle or used vehicle into the repair shop or authorized service center, you'll want to know what type of parts you are getting. Learn the benefits of OEM parts and aftermarket parts at Jaguar Palm Beach and visit our parts center when it's time to get replacement parts for your vehicle in…

Contact Us When you invest in a luxury vehicle like a new Jaguar, you want to make sure that it will be well taken care of so you can enjoy it on Boca Raton roads for a long time to come. With the new Jaguar warranty available at Jaguar Palm Beach, we can do just that. Learn more…

Your brake pads are important parts of your car's braking system. When you step on your brakes, devices called calipers squeeze down on your brake rotors, slowing them and your wheels to a stop. Since this puts a lot of friction on your brakes and can do serious damage to them, there needs to be…